Somerset County Child Custody Attorney
New Jersey Family Lawyers Protecting Your Right to Parenting Time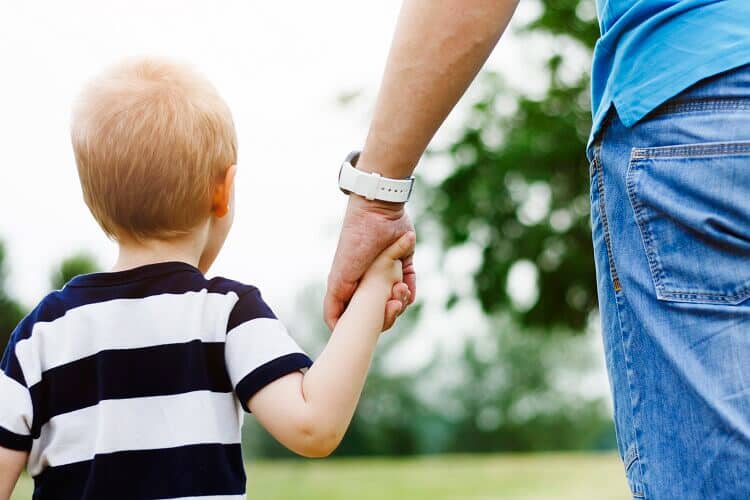 Any divorce is challenging, but when children are involved, the legal process can become even more complicated. This is especially true when it comes to custody and parenting time, which can affect the lives of the children for years to come.
At DeTommaso Law Group, LLC, our child custody lawyers in Somerset County and Morris County, NJ, work hard to help parents properly arrange custody. Our family law lawyers that proudly serve from this law firm are committed to protecting our client's rights as parents and for their families.
---
Schedule a consultation with one of our experienced child custody lawyers in Somerset County, NJ. Call our law firm at (908) 274-3028. We serve clients in Morris County, Middlesex County, Hunterdon County, Union County, and throughout Central NJ.
---
Meet Our Somerset County Child Custody Lawyers
Legal and Physical Custody in New Jersey
As you start navigating your child custody issues, it's important to understand the different types of custody:
Legal custody determines a parent's ability to make decisions for their child, such as the medical care they receive, what school they attend, etc.;
Physical custody determines a parent's ability to house their child.
Whichever parent houses the children a majority of the time is called the "custodial" parent, while the other parent is the "noncustodial" parent. Custodial parents gain certain benefits, such as head-of-household tax breaks, that noncustodial parents don't receive.
During custody and visitation cases, the parents can either work together to draft a parenting plan or rely on the court in NJ to develop one on their behalf. The parenting plan details how the parents share physical and legal custody during the school year and summer vacation, over holidays. In addition, it establishes behavioral boundaries and parenting guidelines the parents must abide by.
If you agree with your co-parent on how to handle custody, you may be able to draft a parenting plan together. If a court in NJ approves of your joint parenting plan, it can sign it, finalizing your custody arrangement and closing your custody case.
Otherwise, you may need to attend a court hearing with your co-parent. After listening to both parents, the court will develop a custody plan it considers equitable on the parents' behalf.
Types of Custody Arrangements
There are two types of common custody arrangements:
Joint custody. In a joint custody arrangement, the child spends time living with both parents and both have physical and legal custody rights, although the child may spend more time with one parent than the other.
Sole custody. In a sole custody arrangement, only one parent gets physical and legal custody rights. The child lives with that parent, although the parent may still be able to obtain visitation rights.
In any given custody case, the court's primary concern is the child's best interests. For that reason, many courts default to joint custody arrangements under the assumption it's best for a child to spend time with each parent.
However, suppose a parent proves themselves "unfit," typically due to an issue such as domestic violence or substance abuse. In that case, the judge may award the other parent sole custody rights and restrict the unfit parent to either having visitation rights or being unable to see their child.
Modifying & Enforcing Custody
Circumstances may arise that require a child custody agreement to be modified or enforced. For example, as a custodial parent, you may need to request a modification of your custody order because you need to relocate for work. As the non-custodial parent, you may need to ask the court to enforce a custody order if the custodial parent is wrongfully barring you from seeing your children.
Visit our pages on modifications and enforcement of court orders to learn more about your options in these cases. Our NJ family law attorneys are here to help.
Protecting Father's Rights in Somerset County
Parents enjoy a special relationship with their children. The bond a dad shares with his child is just as important as the child's intimate relationship with their mother. New Jersey has laws protecting the child's relationship with their father to serve the child's best interests.
If you are the legal father of your children in Somerset County, you have the same parental rights as the child's mother. Mothers have no preference, and both parents are given equal consideration. However, sometimes the Somerset County courts may determine that the father can provide a more stable living environment than the mother. Therefore, mothers in NJ, tend to receive full custody as it is often easier for mothers to make a case to the NJ courts that having full custody is in the child's best interests.
How Does the Court Determine Child Custody in NJ?
The NJ court will make its decision about child custody by considering:
The stability of each parent's living environment
Each parent's fitness as a parent
Any history of domestic violence
The safety of the children from physical abuse
Each parent's willingness to cooperate regarding parenting issues
The child's interaction and relationship with his or her parents or siblings
The preference of the children, when he or she is old enough to make a decision
The distance between the parent's residences
Each parent's job responsibilities
The age and number of children the couple has together
The extent and quality of time parents have spent with their children
The quality of the child's education
Here's a specific example regarding the right to choose the right preschool for your child. The Somerset County Court holds that when a child attends preschool as a form of work-related daycare, and the parents cannot agree on which preschool a child should attend, the primary residential custodian generally has the initial right to select.
If the non-custodial parent objects to the choice of pre-school, he or she has the burden of proof to demonstrate that the choice is unreasonable under the circumstances and contrary to the child's best interests.
Depending on your situation, you may or may not wish to be the custodial parent (the parent that the child lives with). Regardless of how much time you want to spend with your child, a New Jersey family law attorney from our skilled legal team can help you remain in your child's life.
Moving Away / Relocating with Custody in NJ
Following a divorce, it is not uncommon for one of the spouses to want to move out of the state. Suppose your ex-spouse is trying to move far away with your child. In that case, it is essential to remember that relocation issues, as with all child custody issues, are in the child's best interest. At DeTommaso Law Group, LLC, our family law lawyers at our law firm work to protect the rights of parents and children in Somerset County and Morris County, NJ.
Contact a Child Custody Lawyer in Somerset, NJ –
(908) 274-3028
DeTommaso Law Group, LLC has the experience and skill to protect your legal parental rights and the best interests of your child in a custody case. Please find out how a parenting time lawyer from our dedicated legal team can be your advocate and fight for the best possible results.
---
Reach out to DeTommaso Law Group, LLC today at (908) 274-3028 to discuss your case with our family law lawyers in Somerset County, NJ. From our law firm in Warren, we also serve Morris County and all of New Jersey.
---